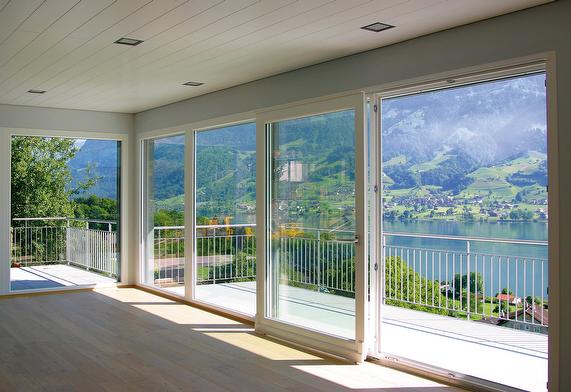 10 tips for home buyers

1. Know how much you can afford 
Banks and other lenders have formulas to determine how much you can afford to borrow. But they don't always have your best interest in mind. Crunch the numbers yourself to make sure that you feel confident that you can afford the payments. Don't forget to factor in child care expenses, retirement savings, and the cost of your lifestyle. Just because the bank approves you for a $300,000 mortgage doesn't mean you can actually afford them. 

Even though your dream might be to purchase a character home in an established neighbourhood, you might only be working with a budget for a condo. Don't overbuy on your first home. You'll end up being better off with smaller payments on a starter home. You can always move up later on. 

2. What's on your wish list? 
Before you start seriously shopping for your first home, you should determine what your needs and wants are. Create a list of features you are willing to compromise on, and ones that you need to have. By doing this, you will be able to narrow your house search down to properties that really fit your needs. 

3. Aim for a 20% down payment 
Your down payment should be at least 5 per cent of the price, but it is highly recommended that all first time home buyer aim to put down 20 per cent of the value of the home in order to qualify for a conventional mortgage. If you have money in your RRSPs, you can use up to $25,000 towards the purchase of your first home.  

Also it is crucial to remember that what you have saved for a down payment isn't necessarily the amount you will end up using. You might want to keep back a little cash for closing costs, minor repairs or furniture for your new home, and moving expenses. 

4. Don't forget about closing costs 
Closing costs can range anywhere from 1.5 to 3.5 per cent of the total cost of your home. You might be expected to pay for some or all of the following: 
• Home inspection fee 
• Legal fees 
• Property transfer tax 
• Appraisal fee 
• Land transfer tax 
• Title insurance 
• Interest adjustment 
• Property and fire insurance 

5. Get pre-approved for your mortgage 
After you've figured out how much you can afford for a down payment, decided what you must have in a property, and budgeted for closing costs, the next step is to contact a bank or mortgage broker in order to get pre-approved for a mortgage. 

Getting pre-approved for your mortgage gives you an edge over other people who might be interested in the same property as you. The seller will know that you are a serious buyer, and you are able to confidently negotiate the purchase of a home. 

6. Understand the different payment options 
You can pay for your mortgage in a variety of ways, including monthly, bi-weekly, and weekly payment options. Paying off your mortgage sooner will save you thousands of dollars in interest costs, while a longer amortization period will reduce your regular payments and frees up cash in your budget. You can use this online mortgage calculator to help you decide what payment schedule is right for you. 

Some mortgages also give you the ability to make extra lump sum payments, or the option to skip a payment. Make sure you understand what your options are, and that you are comfortable with the terms. 

7. Calculate your moving expenses 
Moving can be expensive – especially if you hire a moving company if you're traveling a long distance. Create a moving budget, and remember to consider all of the hidden costs of moving.

8. Furnishing your new home 
I've gotten by without having much "grown up" furniture. It wasn't until last year that I finally owned a couch of my own. I know that when it comes to buying my first place, I will need basic items like a coffee table, dining room set, computer desk, dresser drawers, lamps, and a bed frame. Instead of spending thousands of dollars buying new, most of these items I will purchase second-hand, and then refurbish to fit my own style. 

9. Buy with your head, not your heart 
Think logically and realistically with the biggest purchase of your life. Letting your emotions overtake common sense might result in paying more for your home either at the point of sale, or over the long run – and you might never recuperate your losses. 

10. Once you find your home, stop looking 
It's the golden rule for choosing anything from a car to a wedding dress to a life partner – once you've found what you are looking for – stop looking! The same goes for a house. Once you've gotten the keys to your home, instead of looking for something better than what you have, focus your energy on making the space your own.