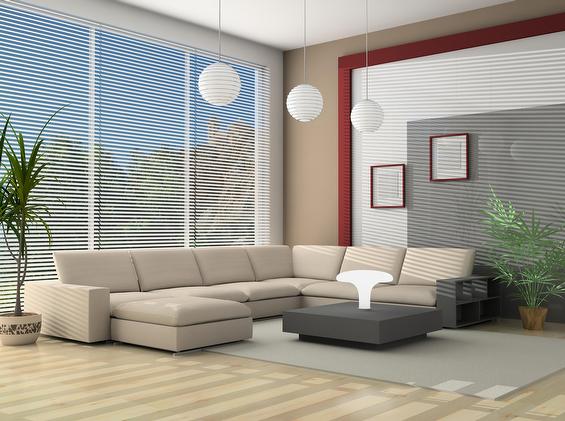 SELL YOUR PROPERTY FASTER WITH THESE 10 STAGING TIPS
Property staging is the act of preparing a property before it enters the real estate market. The way we live in a property and the way a property should look when being advertised, are two different things. An interior decorator personalises a space to a specific taste, a property stager de-personalises a space and makes sure the best features of a property are highlighted so that the property may attract a bigger number of potential buyers.
Nine out of ten properties seen by potential buyers fail to show their special features and potential. As a property stager with an Architectural background of over 10 years, Monica Bendrao's passion is transforming "just another three bedroom property" into a property that captures the attention of a bigger audience. Especially buyers that start their property search online. If a buyer is searching for a three bedroom property in a certain suburb, they will be most attracted to the property that fits their requirements and looks the best. For most people, buying a property is the biggest investment they will make. For that same reason, their decision to buy a specific property is very emotional.
Viewing unstaged properties makes it very difficult for a buyer to imagine themselves living in that property, simply because the property is ether empty or full of the current owner's personal belongings. Subconsciously a buyer feels less comfortable and ends up leaving the property without paying full attention to what the property actually has to offer. Monica's joy comes from changing that. Her aim is to get buyers to see the true potential of a property by creating desirable spaces through professional staging and architectural technology.
How a home owner benefits from staging a property
The property attracts a bigger audience.

In every market where property staging has been a profession for over 30 years, statistics have shown that staged properties sell 45% faster and 8-10% gets better offers.
Property staging is the only marketing tool that an owner/ estate agent can use to save money by simply minimising the amount of time a property stays in the market. The longer a property stays on the market, the more an estate agent spends on marketing and the more an owner spends on bond payments and levies.
10 Easy tips to stage your property
1. Spring clean
Make sure everything is spotless and tidy.
2. De-clutter
If you haven't used something in the past 3 months, either sell it, store it or donate it.
3. De-personalise
From the moment the property enters the market, change your mind set to "It is not my property anymore". To mention a few: no family portraits, no religious items, and no animal trophies hanging on walls, unless you are narrowing your buyer's pool to hunters.
4. Neutralise
Neutralize the colour pallet of your property. Dark colours make a space appear smaller. Never go for white as it becomes too bright.
5. Maintenance
Fix what needs to be fixed especially when visible. Unless you want the negotiation ball to be on the buyers side of the court.
6. Layout
Furniture layouts should be done in such a way as to maximise the feel of the space/area. Never block movement flow. The backs of sofas are not very attractive to look at. Furniture that stands off the ground maximises the feeling of overall floor area.
7. Exterior
Take care of the outside, especially the entrance. A potential buyer may drive past your property before deciding to make a viewing appointment. The common assumption is that if a owner takes time to take care of the outside, the inside would be well taken care of too.
8. Styling
Use the architectural language of the property and its suburb to aid styling choice.
9. Lights
On viewing days, owners/estate agents should open all curtains, blinds and turn all lights on.
10. Animals
Not everyone loves animals. If possible take pets for a walk during viewings, put away their beds, bowls and toys.
Other services offered by Lunar Arq.
Architectural Technology
As qualified architectural technologists, we provide architectural design services and solutions that focus on the technical elements of design. With expertise in function and buildability to provide efficient and effective design solutions. For large iconic designs, we recommend the appointment of an architect to do the concept design, before appointing us to fully document the project.
Interior Design
A space is influenced by many elements. As a result, emotions about a space are created through the way it feels, textures, materials, finishes and how it smells. All of these bring about the way a space is experienced. Our interior design team focuses on finding the best solutions to your unique requirements.
Interior Decorating
A professional assessment of your property will lead to a solid plan of action, which will help increase the value of your home within your budget.
Finding furniture, art work and accessories to personalise a particular space is a time consuming task. Our Interior decorators save you time by shopping around for you. Hiring an interior decorator can help you avoid costly mistakes.
Landscaping
When potential buyers are driving past dosens of homes, an inviting entrance is of crucial importance. If the property looks good from outside, potential buyers see it as a well maintained property. Our landscaping team will assist you in transforming your outside spaces to better improve their feel and appearance.
For any architectural technology, interior decorating, interior design, landscaping, staging property consultations for the DIY clients, construction and general maintenance needs contact me (Asal Jami)